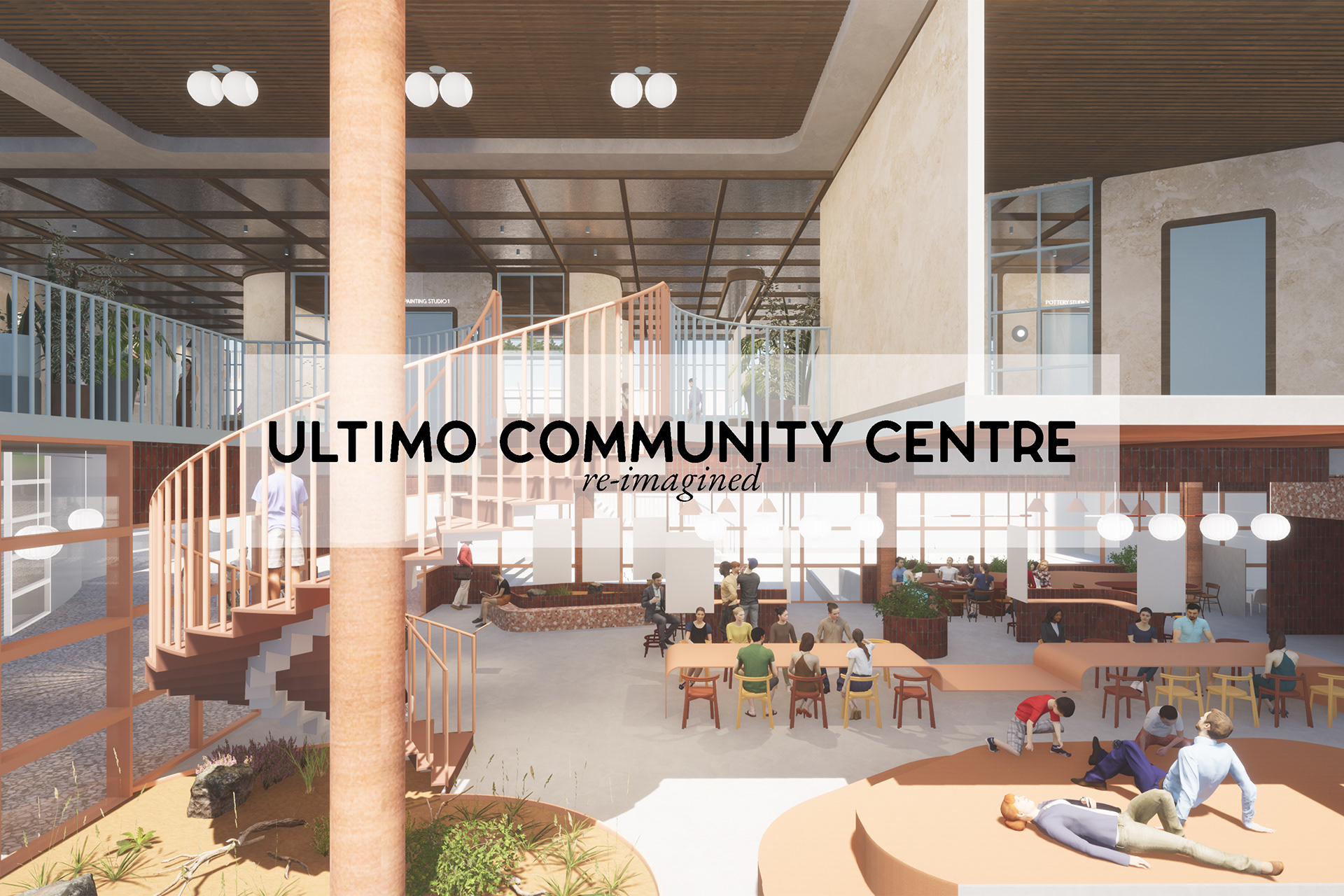 BIO : 

Belinda Reynardi is an Interior Designer with a passion for elevating human's quality of life. She likes to challenge herself with exciting conceptual ideas, sustainability in design, and the functionality of her work towards community. Belinda's design aesthetics are eclectic, contemporary, and playful in both colour and materials selection.
With her interest in psychology, Belinda aims to alter interiors into entertainment spaces for the human's brain, creating an immersive and emotional outcome through her work. Additionally, she believes interior spaces are part of the bigger picture in human's life and should be designed to solve problems and going towards the heal of humanity and the environment. 
Concept Statement : 

The City of Sydney government is passionate to bring the community alive after thepandemic. They have chosen the Ultimo Community Centre because the neighborhood has a high young adults community, surrounded with universities, high schools, and other lively venues. The brief is to re-imagined the community centre into a Creative Hub where art plays a major role in rebuilding connection within people.
With Ultimo having a very diverse demographics, Belinda aims to unite individuals with her design. The conceptual scheme is based on the Australian landscape to bring sense of belonging and familiarity to everyone. The eclectic aesthetic is inspired by the urban environment that is filled with industrial and modern contemporary design.