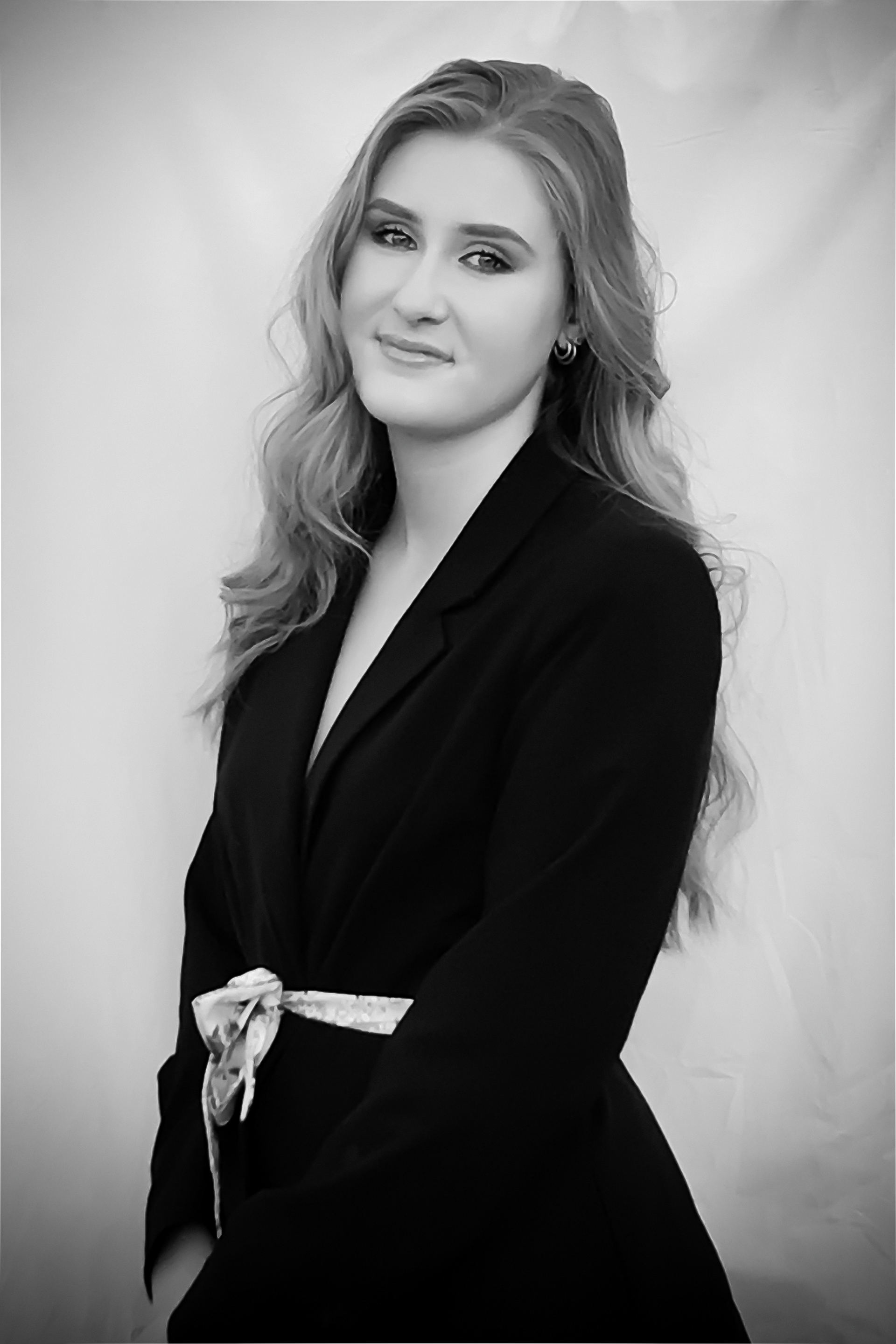 STUDENT BIO:
Taylor Kennedy, 20 years old from Sydney Australia. Finding love for design in high school, Taylor already had the skill set for using a basic sewing machine, Upon enrolling into the bachelor of design, Whitehouse has helped to develop those skills further and gain a greater understanding of what it takes to design and manufacture professionally finished garments. Guided to find a personal brand aesthetic and produce garments that she would like to see in the industry Taylor Developed a design identity under the name TAYKEN. Bringing the elegance and sophistication that many great designers have left behind and learning to appreciate the craftsmanship behind workshopping a sketch into a wearable garment. Taylor has gained industry experience in the fashion world, working with current designers such as Mariam Seddiq and weekly consults with Akira Isagawa, as well as an international internship with Viviano Sue in Japan, a first-hand look into the working industry was obtained. Through each of the terms briefings, Taylor explored different types of design inspiration, styles of garments, and manufacturing techniques along with illustrative and digital skills, Taylor has truly been able to find her design identity through TAYKEN. Expressing her style encapsulated in the final Graduate Collection. Accentuating softness and line, with a neutral colour palette, a style of femininity and inner strength is reimagined.
COLLECTION STATEMENT:
My graduate Collection entitled Esprit Sauvage S/S 2021 by TAYKEN, encapsulates the essence of a natural Australian landscape, with its softness, elegance, and edge. At a time when the world is struggling, we must go back to our roots and find ourselves, what matters most to us. A tree's beauty lies in its branches, but its strength lies in its roots! This free-spirited and wild at heart collection is inspired by the land and its natural beauty. Neutral tones and a textural aesthetic embodies the way a tree is strong and stable in being grounded and grows beautifully where it's planted. Still constrained to a fixed place, it grows free and wild, creating a result to be marvelled at. Within a controlled environment of rules & limitations, we as designers must find ways to be creative both inside & outside of the box. Wheat-fields and floating lanterns, paddocks that horses graze in, and the soft way a fabric dances in the breeze. To enjoy the life we have living young, fearless & happy. ESPRIT SAUVAGE!